Interior design Marbella
The Ibermaison concept is much more than a collection of designer furniture and objects, a decoration store or simply interior design. It is a way of imagining, organizing and experiencing spaces.
Ibermaison interprets environments with originality and passion.
The result is environments that capture a different situation, particular and welcoming. Marking a lifestyle.
Each design has a story and we build yours. With each interior design project we turn every space in your home or business into places that connect directly with your personality. These spaces are not made just to live or spend the day, but also to enjoy them and, ultimately, to make us happy. His scenery is an extension of each one of us. In fact, the way you distribute and decorate your living room, bedroom or office defines you, as well as the furniture and colors you choose. That is, its mission goes far beyond the purely superficial.
At Ibermaison we analyze your tastes, your philosophy and your lifestyle to transform your ideas into what you always imagined. We give shape to your dreams, studying every inch of your project to make the most of its possibilities. The result will be a space tailored to your needs, made up of functional, cozy and stylish rooms; with your style. All this will always be done under your supervision because at Ibermaison, you have the last word.
Our Marbella showroom offers you the experience of our interior designers and decorators so that your project transmits the emotion you are looking for. You can visit us at our office in Marbella to see the finishes that can be achieved and experience our work first-hand. For a better service and advice, it is advisable to make a prior appointment with our professionals and be able to dedicate the necessary time desired.
We advise you on the use of materials, elements, colors, volumes… and interpret your idea to create the space you want.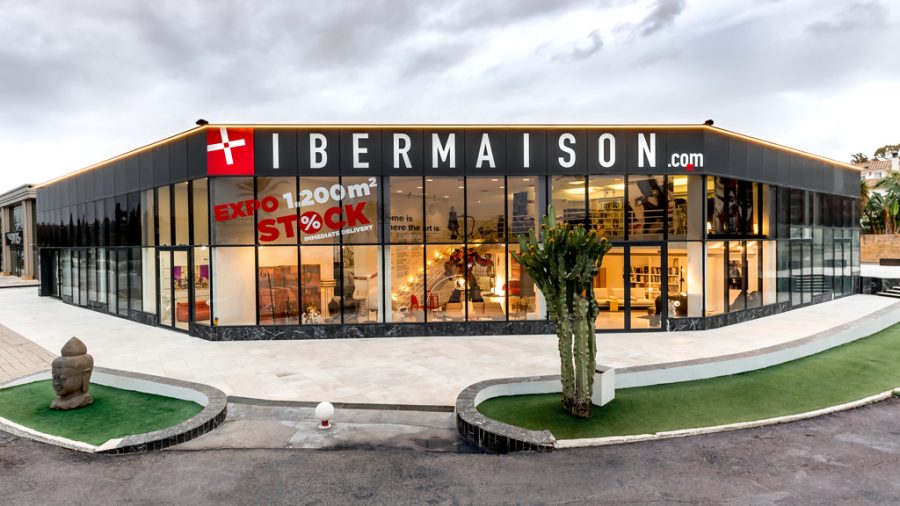 We are leaders in interior design in Marbella for a reason. Combining a contemporary style with classic brushstrokes together with the personal specifications of our demanding clients, we achieve an interior design in unmistakable and harmonious balance. Our finishes are characterized by the predominant presence of natural light indoors and whites in different textures and materials. The minimalist design of the furniture, simple but with its own peculiar details, produced by brands such as Makelismos, Baleri Italia, Belux, Cappellini, Casamilano, Cassina, DePadova, Driade, Edra, Fendi, FLou, Ferrachi, Pierantonio Bonacina, Living Divani or Molteni&C, make up the decorative elements necessary to integrate the personality of the space with that of its inhabitants.
Decoration and Interior Design Projects
[ IBERMAISON ]
Do you have few ideas to decorate corners, areas and dead spaces at home? Do you need reforms or transform any room in your home?
We are not just talking about certain corners, but areas such as "next to the sofa", walls or "dead" wall areas, those corners of the bedroom or stair areas. Or the corridors themselves, passageways that are usually boring when it comes to decoration, that is.
In general, we are referring to all these spaces and dead corners in which there is no furniture or anything that we use in a practical way and are left empty and undecorated because sometimes we do not even know what to add. All this sounds familiar to you, right?
[ SHOWROOM ]
Ibermaison in Marbella
[ IBERMAISON ]
We want your decoration and interior design projects to have everything you need.
Ibermaison offers you a wide variety of contemporary interior design furniture edited by leading international brands: the best pieces, the most original furniture, design icons, luxury decoration and modern works of art.
We believe in integrity and balance between past and present, and we understand projects as the way to help our clients develop any proposal in architecture, interior design and creativity.
Our policy focuses on offering a product and customer service that suits their demands and needs, transmitting their personality and way of life to the space to be decorated. Lovers of small details and corners full of personality and charm, our team prioritizes turning a renovation into an exciting and fun experience for the client, turning our home or workspace into a canvas where they can portray themselves and feel relaxed.
We create complete projects for both habitual residences and vacation homes, as well as businesses and offices. We move according to the needs of the client. Regardless of the decoration project to be tackled, we have a great team of professionals and the best materials on the market.
[ Schedule your appointment in Marbella ]
Fill out this contact form to schedule a professional appointment with our team.