Decoration and furniture store in leading international brands in Madrid
From our decoration store in Madrid we want to help you make all your ideas come true and materialize. At IBERMAISON we are aware of the importance of home decoration to improve the quality of life of its inhabitants. Interior decoration pursues the use of each of the spaces in your home, that each of the elements that make up your home have that harmony they deserve, provide them with functionality and meaning.
Every interior decoration project is unique. The lifestyle of people and the use they make of the spaces are taken into account in order to find the best solutions according to their needs. It is not about incorporating beautiful accessories, chairs or large furniture; or to open and close spaces.
In order for each decoration project, whether for a home, office or business, to respond to the needs, desires and, above all, the personality of its owners, an exhaustive study process is needed. Any piece of furniture or decorative element that is included will be considered as part of the set. For this reason, it is essential to search for and choose the brands and models of chairs, armchairs, tables, mirrors and other components that, together, provide that balance and harmony that is sought.
In our decoration store in Madrid, in the middle of Calle Serrano, we offer you a complete catalog of products and decoration materials from internationally renowned firms: Ligne Roset, Vitra, Cassina, Zanotta, Vondom, Porro, Living Divani, Flexform, Makelismos, Baleri Italia, Belux, Cappellini, Casamilano, DePadova, Driade, Edra, Fendi, FLou, Ferrachi, Pierantonio Bonacina or Molteni&C.
Let yourself be advised by our team of expert decorators. The results will not disappoint you: you will be able to transmit the best of yourself in each of its corners.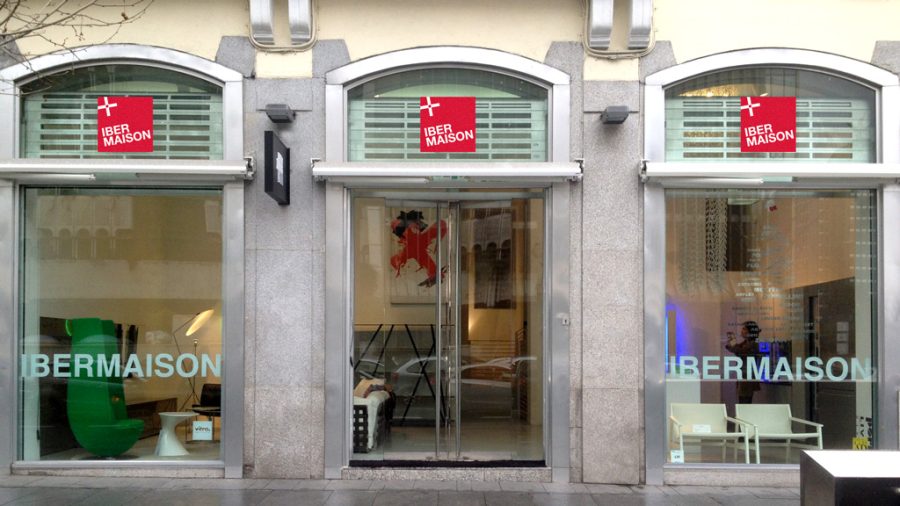 Specialists in decoration in Madrid
We carry out turnkey projects so that you do not have to worry about anything.
We work with highly prestigious national and international firms and we offer you the personalized advice of our interior designers who dedicate all their knowledge and passion to turning your design projects into unique spaces that are a faithful example of your lifestyle that respond to your needs.
You are invited to stop by our store at Calle Serrano, 98 – Madrid. If you wish, you can contact us by email.
[ SHOWROOM ]
Ibermaison in Madrid
[ Schedule your appointment in Madrid ]
Fill out this contact form to schedule a professional appointment with our team.